I've been thinking recently about the concept of psychological safety and how we can cultivate it more in our work lives.
Amy Edmonson coined the term and has been writing about her research on this topic for decades. Here's a podcast interview with her explaining the concept and here is a paper outlining the research on why it's important to a team's success. It's both an intuitive concept (people who are afraid that they will be punished for their mistakes tend not to be as effective as those who know they are trusted), and a frustratingly difficult one to talk about. Why?
Well, I'm going to start with the belief that if you follow this newsletter, then you most likely already believe that trust and respect for your people are crucial to your success. I'm also going to make the assumption that you also believe that the best way to grow an organization is by growing the skills of those who report to you. If you took the time to do even a cursory scan of the articles on psychological safety, you will probably find a lot of concepts there that confirm your own beliefs about what makes for a successful team.
Great. But why is it so difficult to put into practice?
Well let's start with your own relationship to making mistakes. What is your typical reaction when you fail at something?
Do you get frustrated with yourself?
Do you use it to tell yourself to work harder?
Do you wish that you could rewind the clock and do it over?
Do you look for someone or something to blame?
Notice if these questions bring up any defensiveness in you. That's also interesting. The point is that many of us have a perfectionist streak in us that is exacerbated by the society in which we live and in the organizations where we work. The illusion that we can be perfect if we just work hard enough is seductive and intoxicating in a world that rewards success and the narrative of the "natural."
(Yeah, I'm looking at you, Robert Redford.)
Am I making my team feel unsafe?
Hey, great question. Let's start with the understanding that if you're a manager who wants to create psychological safety for your team, you're going to be limited by your ability to do so if you can't create it for yourself.
Take some chances.
If you're a perfectionist of any kind or if you have prided yourself on being able to get to where you're at by being flawless in your execution, try being bad at something.
Take up an instrument, try painting, learn how to dance, or take a writing class. Anything that gets you out of your comfort zone. The best and quickest way into this? Take an improvisation class. The only way to be a good improviser is to begin with the recognition that you're probably a bad improviser. This art form invites us to be humble while it also allows us to touch into the power of creativity and collaboration. It's also a great way to celebrate our ridiculousness.
How does this relate to my team?
Well, this question brings me back to when my kids were really young and I wanted to teach them to tie their shoes. In some ways, this shoe-tying episode feels weirdly similar to what I see happening with managers and leaders with their teams.
When my kids had reached the appropriate age for shoe-tying (I forget, sometime between 2 and 15), I made it a goal to have them tie their shoes each morning before school. Before we walked out the door, I would offer the untied shoe and wait. Here's what would happen.
Freaking out: This is a fascinating technique because it works so well. They would often flail, scream and cry until I helped them tie their shoe. The performance of helplessness is a great way to get other people to do things for you that you don't want to do. When you were a student and didn't know the answer to the teacher's question (or if you don't want to do the work), what did you do? If you're like most students, you probably made a big fuss until the teacher came to help you. We learn through this feedback that being helpless can motivate people to help us.
My impatience: We're caught between two competing objectives. First, we have to get to school on time. Second, they have to learn to tie their shoes. If I didn't make space for the messiness of their learning, then I would eventually give into the helplessness to avoid being late. Most often my impatience was invisible to me, so it helps to name it. I'm feeling impatient.
Hidden expectations: I might think that since he tied his shoes yesterday then he ought to be able to do the same today, right? Or maybe I handed him his shoes with the expectation that he wouldn't be able to do it. Any expectation that I have will influence how that situation goes because I will somehow be telegraphing what I expect of them personally. You can verbalize an expectation for the outcome, but watch for the hidden expectations of what someone is capable of doing.
Feeling inadequate: I can't really explain how insidious and sneaky this thought is and how much it interferes with other people feeling safe. If my kid struggles to tie his shoe in the morning, I might think the thought "if I were a better parent, he would already know how to tie his shoe." Even when we think that this thought is private, it isn't. Really, any sense of inadequacy (I should be a better mentor/teacher/leader) will look to your audience like judgment. If they are particularly sensitive, then your thoughts of inadequacy will touch their shame button and that will cause so many problems. Basically, you will make a face.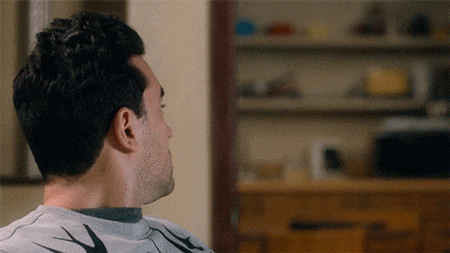 Like it or not, these internal feelings and expectations lead to external, social dynamic issues. Namely, the higher up you are in your role, the more likely people are watching you and looking for your disapproval (or approval). If you are harboring secret judgment of yourself or others, know that this will be read negatively outside of you.
Okay, but what can I do about it?
Well, I'm so glad that you asked. There is one thing that I've noticed works best.
Notice what's going on inside of you.
Awareness is the key.
What are your expectations for the team and for the outcome?
Is the outcome only about the product, or is it also about the team's growth?
Have you set it up so that they feel both autonymous and seen?
Are you secretly expecting them to fail?
Do you need them to execute it perfectly in order to feel safe yourself?
All of these questions factor into how safe people feel in that moment (and consequently, how safe you feel as well). The goal is to get them to trust themselves, which comes in part from your willingness to trust them.
Trust the process. Set it up so that there's space for it to happen and most importantly, trust yourself that you are the right person to shepherd them there.
In other words, accept and embrace the messiness of learning.
The goal, in the end is to create a space where you and your team can grow and challenge each other openly and fearlessly. Where they can try something new, knowing that they will not be judged as inadequate for their mistakes, and where you get the benefit of a strong team that is hungry for new challenges, opportunities and growth.
There is much more to say on this topic, but I'll stop here. As always, let me know your thoughts.
In bocca al lupo!